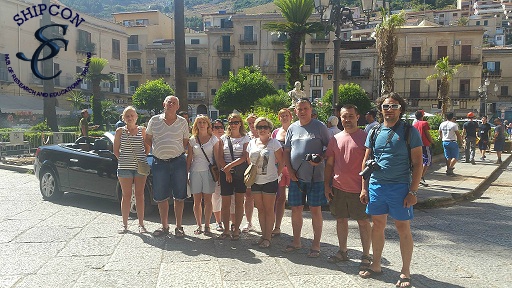 Palermo – Sicily – Italy – July 2017!
Handling Stress & Avoiding Burn out, Palermo, 03.07 – 07.07
Emotional Intelligence, Palermo, 03.07 – 07.07
Huge thanks to more than 25 participants from UK, Ireland, Poland, Norway, Lithuania, Portugal, Slovenia, among others, for their valuable contribution and making these courses a success!
 The three great excursions at #Cefalu, #Trapani, #Erice as well as on the most significant monuments & historical/cultural sites in Palermo. The excursions have been organised by ShipCon in association with our local travel agent partners.
We thank you for making these excursions a life time experience for all involved!
Join one of the best accredited training providers in Europe and acquire valuable knowledge and expertise in the fields of Special Education, ASD, Emotional Intelligence, Integration & Diversity, EU funding, project management, entrepreneurship & leadership, among others.
All Upcoming courses: http://shipcon.eu.com/upcoming-courses/
Testimonials and photos from all our recent seminars at http://shipcon.eu.com/latest-seminars/ and at
http://shipcon.eu.com/shipcon-credentials/
Register and be part of ShipCon community here: http://shipcon.eu.com/erasmus-participant-registration-form/