ShipCon  believes that the most important prerequisite for achieving sustainable economic development and prosperity is the amount of energy and resources a country or organization  places in Research and Technological Development, hence, improving the quality of its human capital. To this end, more than 30% of SHIPCON manpower in terms of full time equivalent is occupied with R&D and more than 25% of its annual turnover is dedicated to R&D. The aim of Research & Technological Development (RTD) of the company is to create new economic activities based on R&D results and to bring new services to the market.
ShipCon is actively involved in research projects funded by the European Union and so far has participated in large scale European projects related to environment, energy, transport and training. Moreover, ShipCon, due to its extensive network of partners all over Europe as well as the vast experience of its consultants in EU funding, is an ideal partner when it comes to Dissemination & Exploitation Strategic planning for research projects.
ShipCon and its staff boast vast amount of expertise for EU programmes like Life+, Marco Polo, Intelligent Energy, FP7 as well as programmes funded by the structural funds of the European Union for the Mediterranean, such as MED and ENPI-MED, as well as other parts of the European Union. Moreover, ShipCon specializes in cooperation programmes between EU and countries in pre-accession status as well as with EU candidate countries and other parts of the world.
A selection of  Research and Innovation Projects, where ShipCon participated in the last five years, can be seen below.
Erasmus+ KA2
Empowering young adult learners with Special Educational Needs (SENpower)
Main Aim: Empowering young adult learners with Special Educational Needs' (SENpower) project aims to bridge this gap by empowering a significant and even increasing percentage of youths with Special Educational Needs (SEN) by bringing the concept of entrepreneurship closer to young adult & VET learners with SEN. In other words, SEN young adults will be empowered with new skills and competences and this, in turn, will have a significant impact when it comes to active citizenship for these young people.
Objectives:
'Extending and Developing educators' competences'
'Improving and extending the supply of high quality learning opportunities tailored to the needs of individuals'
'Social inclusion' of young adult & VET learners with SEN
'Promotion of entrepreneurship education and social entrepreneurship
Erasmus+ KA2
Development of a V.E.T. Training Program to upgrade the Skills on Health and Safety Risks for Offshore Construction Workers (SHIELD)
Main Aim: The aim of the SHIELD partnership is to thus improve the Skills and Habilities level of the Offshore Construction workers in Europe, especially those from South and Eastern countries, by providing knowledge about specific Health&Safety to VET stakeholders through an innovative and open digital training toolbox.
Objectives:
To develop a European qualification of the European Expert in H&S Offshore Construction (SHIELD) with certification at ECVET level
 To establish and pilot a Strategic Partnership comprising training institutions, industry and consultancies in the Offshore Industry
To determine common professional skills of the H&S sector at EU level for the Offshore Construction industry
To develop a common training programs based on industry requirements
To presence train16 H&S Offshore Trainers according to a common develop training program and 24 trainers through the MOOC platform
To test and validate the training
Erasmus+ KA1
Developing the new generation of Oil & Gas professionals in SE Mediterranean (OIL&GAS_PRO)
Main Aim: The main aim of the 'Developing the new generation of Oil & Gas professionals in SE Mediterranean' ('OIL&GAS_PRO') is to improve the skills and competences of recent graduates with no professional experience in the Oil&Gas Industry, and more specifically in the area of Health & Safety in Oil&gas. This, in turn, will reduce the risks of an offshore accident to occur, which can have tremendous consequences to the sensitive marine ecosystem of the SE Europe and the Mediterranean basin.
Objectives:
To enhance the professional skills and competences of Cyprus human capital in the area of Health & Safety
To enhance the professional knowledge and skills of professionals in dealing with major catastrophic events, such as Oil Spills
To transfer the knowledge and best practices regarding Health & Safety from North of Europe to the Mediterranean Offshore Industry.
To equip VET learners and VET staff with professional experience on dealing with Oil Spills & protection of critical asset infrastructure.
To bridge the gap between the theoretical knowledge gained through tertiary education to the needs and requirements at practical level of the Oil&Gas Industry and, hence, to develop the next generation of Oil&Gas professionals in the SE Mediterranean
To increase public awareness related to the importance of Health & Safety, as far as safety and protection of the marine environment is concerned.
Life+
Impact Assessment for the Adoption of CO2 Emission Trading for Maritime Transport   (MaritimeCO2)
Main Aim: The overall objective of this project is to assess the possible environmental, social and financial impacts that are likely to arise from the adoption of a CO2 allowance trading scheme in three countries: Cyprus, Greece and Denmark.
Objectives/Expected Results: Analysis of the importance of the Greek, Cypriot and Danish Merchant Marine fleet for the global seaborne trade in terms of number of ships, tonnage volume and other quantitative and qualitative characteristics (fleet analysis, flag analysis, true ownership analysis, etc.) Collection of data regarding CO2 emissions, shipping routes, shipping volumes, fuel Consumption, technologies used etc from the participating countries. Scenario analysis for the ETS options and selection of final scenario. Statistical analysis of data using specialized software. Analysis of impacts in participating countries from the implementation of the selected scenario. Identification of constraints for the implementation of an ETS.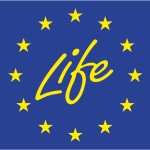 Marco Polo II
X-POSSE project 
Main Aim: X-POSSE aims to bridge at list some of the gaps and to offer innovative training sessions and services through active involvement of professionals; maneuvering a ship, responding to an accident, communicating with the rail operator waiting at the port terminal. Adult professional education of he future cannot be formulated in the same passive, traditional, conventional yet very convenient way, if it is considered as an investment and as requirement.
Objectives/Expected Results:
Improving transport supplier's understanding of intermodal freight transport as executives may 'experience' the operational environment of the 'other' modes;
Demystifying the sea-rail and sea-river operations from an 'ideal but theoretical solution' to best-cases and marketing-attractive options; Improving market understanding on green logistics and highlight the 'how to' and 'how to sell';
Improving shipper's understanding of intermodal freight transport, as above yet with a focus on operational and cargo handling issues;
Increasing the demand for modal shift from road transport to maritime, as 'training' and 'habit' barriers may erode; Improving cooperation between short sea shipping, port, rail, road and river operators as all training may dilute misunderstandings, misconceptions and divert their interest to the wider co-modal picture rather than the unproductive uni-modal one;
Adapting procedures and methods in transport systems to meet today's logistic requirements, as training improves understanding of the operations and increases efficiency;
Improving procedures and methods in ports/terminals as professionals may get a better feeling of the risks of the transport operators.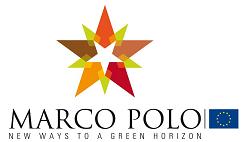 Transferring Integrated Innovative Training Content on Maritime Studies
(TRANSMARS)
Main Aim: The project tackles the problem of lack of a holistic approach of training and education in the maritime sector, which is a vital economic sector for Cyprus economy.
Objectives/Expected Results:
Improving the curriculum of maritime studies in Cyprus, by making use of the innovative content of previous LLP mobility projects adapting maritime studies in tertiary education to the current needs of the shipping industry
 Fostering permanent links between institutions in tertiary education/research and training centers and the industry
Introducing innovative e learning tools rendering educational and vocational training part of the lifelong learning practice and continuous professional development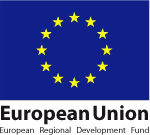 GRUNDTVIG MULTILATERAL 
WELNESS – Skills for True Wellbeing
 Main Aim: The proposed project is designed to directly address the needs of educators and learners by equipping   them with a set of diverse abilities thus enabling them to expand their existing paradigm of education and in turn inspiring and motivating themselves and others towards greater and more fulfilling achievement. It will be beneficial for the quality of teaching and learning in the partners' home institutions as well as staff and learners of other adult education organisations to whom the results of the project will be disseminated.
Objectives/Expected Results:
To examine the needs of adult education professionals (teachers, trainers, managers, administrative staff), in particular assess their baseline level of  wellbeing and problems that they have that affect the level of their wellbeing
To examine the needs of adult learners (above 18 years old, those who do not participate any longer in vocational or tertiary education; the ratio of men to woman should be close to 50%-50% and age groups should be equally represented), in particular assess their baseline level of wellbeing and problems that they have that affect the level of their wellbeing
To spread the awareness that wellbeing is necessary foundation for effective teaching and learning
To empower the adult education staff and learners to take responsibility for their wellbeing, in particular, to raise their understanding of attitudes and behaviours that sabotage wellbeing as well as those that contribute to wellbeing
To provide the adult education staff and learners will tools that will help them to:
–       manage their stress level effectively
–       expand their creativity
–       enhance their communication skills
–       increase their self awareness (of their values, needs, body, emotions, thoughts and patterns of behaviour)
–       regulate their emotions effectively
–       motivate themselves more effectively
To produce high quality resources (in-service seminar, guide book, internet platform) for adult education professionals
 Produce attractive curricula, workshops and online resources for adult learners
To increase job satisfaction and work engagement of adult education professionals and prevent burn-out syndrome
Trough providing tools for wellbeing, enhance learning and teaching ability in the target groups
To contribute to increased participation in lifelong learning by people of all ages – we will examine how adult education is carried out in the partner countries in relation to the specific socio-cultural backgrounds and what are the best practices
To encourage the best use of results, innovative products, methods and processes.
To enhance the quality and European dimension of adult education.
To contribute to developing measurable indicators of wellbeing
To encourage interdisciplinary dialog and collaboration in the field of promoting wellbeing through adult education
Target groups:
1) The professionals involved in adult education (teachers and trainers)
2) Adult learners
Partners:
West University of Timisoara (Romania) University of Humanities and Economics in Lodz  (Poland) Health Psychology Management Organisation Services (United Kingdom) Razvojno izobrazevalni center Novo mesto (Slovenia) Promimpresa (Italy) Shipcon Limassol Ltd. (Cyprus) Formazione Co&So Network (Italy)
Website of the project:
Contact:

Martina Splichalova
 SEVENTH FRAMEWORK PROGRAMME (FP7)
Inspection Capabilities for Enhanced Ship Safety (INCASS)
  Main Aim: The INCASS (Inspection Capabilities for Enhanced Ship Safety) project is a multifaceted project bringing together a range of experienced and dedicated partners in order to tackle the issue of ship inspection, identification of high-risk and sub-standard ships, providing access to information related to ship surveys independent of the ship flag state and inspection regime and moreover incorporate enhanced and harmonised cooperation of maritime stakeholders in order to avoid ship accidents, promote maritime safety and protect the environment (EC 2012).
Objectives/Expected Results:
Enhanced inspection of ship structures based on robotic platforms
Providing ship structures and machinery monitoring with real time information
Incorporate Structural and Machinery Risk Analysis
Advanced/Condition Based inspection tools and methodologies
Reliability and Criticality based Maintenance founded on Condition Based approaches
Enhanced Central Database including ship structures and machinery available to maritime authorities (e.g. EMSA, Port State Control), Classification Societies and ship operators
Decision Support System (DSS) for ship structures and machinery for continuous monitoring and risk analysis and management of ship operation as a function of its operational profile.
Work packages:
WP1 – Management & Coordination
WP2 – Intelligent Monitoring Systems
WP3 – Structural Modelling & Analysis
WP4 – Machinery & Equipment Modelling & Analysis
WP5 – Database Development & Implementation
WP6 – Testing & Technical audit
WP7 – Case studies (ship types)
WP8 – Exploitation & Dissemination
Partners:
UNIVERSITY OF STRATHCLYDE
LLOYD´S REGISTER EMEA
RINA SERVICES SPA
DEUTSCHES FORSCHUNGSZENTRUM FÜR KÜNSTLICHE INTELLIGENZ GMBH
UNIVERSITY OF BALEARIC ISLANDS
GLAFCOS MARINE LIMITED
BUREAU VERITAS-REGISTRE INTERNATIONAL DE CLASSIFICATION DE NAVIRES ET D AERONEFS SA
ATLANTEC ENTERPRISE SOLUTIONS GMBH
TÉCNICAS Y SERVICIOS DE INGENIERÍA, S.L.
SHIPCON LIMASSOL LIMITED
DANAOS SHIPPING COMPANY LTD
AP&A LTD LTD
Duration:
1.11.2013 – 31.10.2016
Funding:
Funding received from: EU – SEVENTH FRAMEWORK PROGRAMME
Activity code: SST.2013.4-2.
Grant agreement for: Collaborative project
Call: FP7-TRANSPORT-2013-MOVE-1
Project name: Inspection Capabilities for Enhanced Ship Safety
Project acronym: INCASS
Grant agreement no: 605200
Total costs: 4 216 960.60 €
EU contribution: 2 974 416.00 €
News & Events:
26.5.2015 – Win a trip to LONDON!
22.5.2015 – 6th Technical meeting in Limassol
14.5.2015 – The Fifth Newsletter Published
6.03.2015 – 5th Technical meeting in Hamburg (10. – 11.3.2015)
23.12.2014 – Fourth Newsletter Published
12.12.2014 – INCASS presented in Danaos Research Centre (5.12.2014)
10.11.2014 – 1st Public INCASS Workshop (6.11.2014)
9.11.2014 – 4th Technical meeting in London (4. – 5.11.2014)
7.08.2014 – Third Newsletter Published
10.06.2014 – 3rd Technical meeting in Athens (5. – 6.6.2014)
8.06.2014 – INCASS promoted in Posidonia 2014
24.03.2014 – Second Newsletter Published
20.02.2014 – 2nd Technical meeting in Madrid (18. – 19.2. 2014)
18.12.2013 – First newsletter of the INCASS project (12.12.2013)
15.12.2013 – INCASS kick off meeting in Glasgow (7. – 8.11.2013)
Contact:
Erika Zulkute
Project website: www.incass.eu
Sign-up for a project newsletter here.