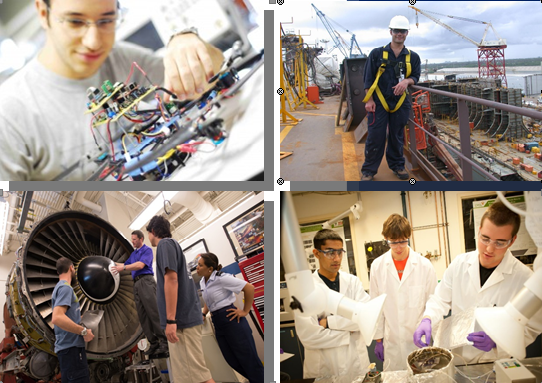 ShipCon Limassol Ltd. (PIC number: 986558774) is a dynamic and fast growing company with emphasis on EU research funded projects and vocational and education training (VET). ShipCon strength lies on the expertise of its core team and the partnership with multi-national associates from all over Europe and beyond.
Shipcon can host VET learners and accompanying staff for two weeks or more in the following fields:
Environment – technology innovation, protection of the environment;
Business & Administration– business administrative services, marketing, office management, retail management, entrepreneurship, economy, analysis;
Hospitality & Tourism – hospitality management & services;
Computing– computer networking, computer programming, computer repair, information technology, computer science;
Creative industries– commercial art, advertising, fashion design, graphic arts, mass media, new media arts;
Gastronomy– culinary arts, food preparation, pastry arts;
Mechanical/Electrical–compressor design, vibration, pulsation, machining, welding, electrical protection, high voltage;
Marine (including Oil &Gas) – marine technology, offshore, HSSE, First Aid;
Aviation –gas turbines technology;
Environment – technology innovation, protection of the environment;
The program includes:
Transfer to and from the airport;
Full board accommodation;
Introduction seminar;
Work orientation sessions;*
Cultural activities;*
Tutoring and mentoring;
Monitoring and evaluation;
Europass Mobility.
Work orientation sessions* – they are usually carried our during morning hours. The exact amount of hours per day will be decided in collaboration with the sending institution and the accompanying staff; however, it is normal practice for VET learners to have 2-3 hours work sessions per week day.
Cultural activities* – there will be two cultural trips during a two week period mobility for VET learners & staff.
What VET activities are possible?
Learner mobility
VET traineeship– Learners can take part in a traineeship abroad lasting up to 12 months. They can spend time in a work place to gain real life experience or at a VET school where they will also spend time in industry or with another relevant organisation or enterprise. Each project can last either one or two years and organisations can apply for funding to support the mobility activities. The duration of the traineeship placement can be between two weeks and twelve months.
Staff mobility
Staff training– staff can undertake professional development opportunities in the form of a work placement or job shadowing/observation period abroad in an enterprise or other VET organisation.
Who can apply?
Any VET organisation sending learners and staff abroad, or the co-ordinator of a national mobility consortium. We strongly advise you to read the Erasmus+ Programme Guide for full eligibility criteria. Please note that each organisation can only apply for one Key Action 1 VET mobility project per funding Call. However if an organisation or institution is involved in more than one consortium, it could apply more than once.
Places where ShipCon VET traineeships take place
 

LIMASSOL CYPRUS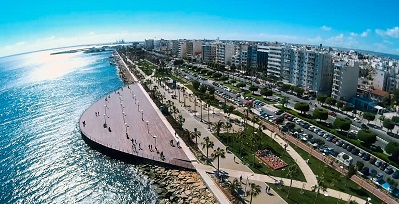 The Municipality of Limassol which was established in 1878 is the largest Municipality in Cyprus, its population reaching 150.000 inhabitants.

Today's Limassol is the business and financial centre of Cyprus with a large number of local and international companies surrounded by a further network of hotels, restaurants and other venues for entertainment and leisure. Hundreds of shipping, as well as financial companies have their headquarters in Limassol.  Limassol is the largest ship-management centre in the European Union.  The city if therefore constantly in motion and development.

It is important to mention that Limassol has always been a popular tourist destination, combining an organized coast with clear waters and wonderful hotels and generally a well-organized tourist infrastructure.

Places we will visit

The Promenade in Limassol became a great attraction to holiday makers for its great view of the sea, beaches and the palm fringed surroundings. With a backdrop of a long and slender sea shore and   cooling water it creates a delightful atmosphere.

Limassol Marina is destined to become the    premier destination in the eastern Mediterranean and its most exclusive waterfront development. It combines elegant residences a full service marina with exclusive restaurants and shops, to create a lifestyle uniquely shaped by 'living on the sea'.
Kourion Archaeological Site
One of the most spectacular archaeological sites on the island, noted particularly for its magnificent Greco – Roman Theatre, villas with exquisite mosaic floors and an early Christian Basilica among other treasures.

One of the most beautifull villages in Cyprus it nestles in the southern foothills of the Troodos Mountains. At an altitude of 900 meters, Omodos is in the centre of the famous wine making region of the country and is only a 30 minute drive from Limassol town.

The village is built around the Monastery of the Holy Cross which, according to records, dates back to the arrival of Saint Helena in Cyprus (A.D.337). The Monastery is home to a piece of the Holy Rope with which Christ's hands were tied to the Cross.

Petra tou Romiou (Rock of the Greek), also known as Aphrodite's Rock, is a sea stack in Pafos, Cyprus. It is located off the shore along the main road from Pafos to Limassol. The combination of the beauty of the area and its status in mythology as the birthplace of Aphrodite makes it a popular tourist location.
 BARI ITALY
Bari is the largest and most important city of Apulia and stands on the Adriatic coast. It's mostly famous for being one of the exit doors of Italy, where travellers leave on ferries for neighboring countries. The city authorities, however, have been trying to raise its tourism profile and awareness of Bari's old town, which has retained its ancient Medieval plan and contains many historic buildings and sites. The old town was the heart of pre-Roman and Roman Bari and it is now possible to find several hip bars and restaurants open "from dusk til dawn" in this once dark and unsafe zone.
The ancient part of the city, called Bari Vecchia by locals, literally Old Bari, is a beautiful mediaeval neighborhood you should not miss. Take a stroll and get lost in the maze of Bari Vecchia and try not to miss the romanic Basilica of Saint Nicholas with its gold ceiling, its crypt and the magnificent cathedra of Bishop Elias. In the same square, also the Palazzo del Catapano and the Church of Saint Gregory are worth a visit. Even older (but later refurbished in baroque style) and equally interesting is the romanic Cathedral of Saint Sabino. Take a walk along the waterfront, on the top of the old city wallsand pass by the Fortino of Saint Antony, an old fort recently turned into a modern art gallery, and the former Monastery of Saint Scolastica (currently part of the University). The vast majority of the churches in Bari Vecchia are unfortunately closed to tourists. They are open on selected festivities, including Good Friday and the Solemnity of All Saints.
Places we will visit
Lungomare e Murat
Often called the nicest stretch of waterfront in the city, Lungomare e Murat makes an ideal place to enjoy a view of the sea. Take a stroll or hop on a bike to take in the cool breeze off the water and listen to the waves gently breaking at the shore. The stretch opened in 1927, and at 15 km (9.5 mi) in length, there is plenty here to explore. Along the way you'll pass historical sites such as San Nicola Basilica and Palazzo dellaProvincia, as well as the famous Hotel dellaNazioni.
Basilica San Nicola
A pilgrimage destination for Roman Catholics and Eastern Orthodox Christians, Basilica San Nicola was constructed in the 11th and 12th centuries. The origins of the basilica are steeped in legend–one is that St. Nicolas passed by Bari on his way to Rome and declared that it would be his final resting place. 
CittaVecchia – Bari
Old Bari is maze of narrow streets where you can discover many as 40 churches and chapels and 120 shrines. Of course, along the streets, you can meet some old lady intent on realizing the famous handmade orecchiette dish and loved by people of Bari and beyond.
Polignano a Mare
Polignano a Mare is a town and comune in the Metropolitan City of Bari, Apulia, southern Italy, located on the Adriatic Sea.A shining gem on the coast of the Valle d'Itria, perched atop a 20 metre-high limestone cliff above the crystal clear waters of the Adriatic, Polignano a Mare truly lives up to its name and literally could not be any more 'at sea'!
Download VET brochure 2017-2018